It was another time in Gozo
Gozo, December 2011: The infamously scary Grigale windy and wet forecast did not deter the 12 yachts that lined up for starters orders one Friday afternoon for the Autumn Gozo Regatta, organised by the Royal Malta Yacht Club and sponsored by IIG Bank. The Force 6 Grigale forecast never materialised - still, a remnant heavy swell with a gusty 20-knot Easterly breeze greeted the fleet in the mouth of M'Xett Harbour for an exciting start.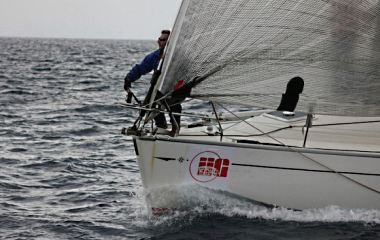 It was a weekend with a mixture of conditions and very close racing. The prize giving was held just after the conclusion of the fourth race at the Royal Malta Yacht Club, where the trophies and other generous prizes were presented to the class winners by representatives of IIG Bank, sponsors of this years Autumn Gozo Regatta.